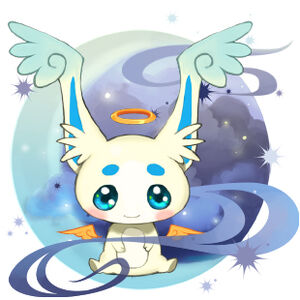 Waidio is described as a Moga who is as "cute and innocent as they look." This Moga is a Legendary type of Moga that "dreams of the day when Mogas will fight no more forever."
Waidio cannot be found in wild, but is however an evolved form of Birdrodent, who can be obtained from Celestial Spin in shop. You will need 3 BIrdrodent's to obtain Waidio.
Ad blocker interference detected!
Wikia is a free-to-use site that makes money from advertising. We have a modified experience for viewers using ad blockers

Wikia is not accessible if you've made further modifications. Remove the custom ad blocker rule(s) and the page will load as expected.