Ad blocker interference detected!
Wikia is a free-to-use site that makes money from advertising. We have a modified experience for viewers using ad blockers

Wikia is not accessible if you've made further modifications. Remove the custom ad blocker rule(s) and the page will load as expected.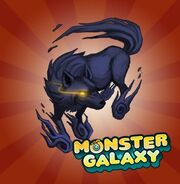 Umbranine is a starter moga. It's star sign is Leo and can be chosen from either itself, Titus or Radiojack.
It has dark fur and glowing yellow eyes. Its official description is as follws:
'"Umbranines are the manifestation of a shadowy demon that bathes in moonlight. They are said to run faster than the wind and to slip like sand through the thickest walls. If you spot an Umbranine, consider yourself lucky. Its prey never gets the chance."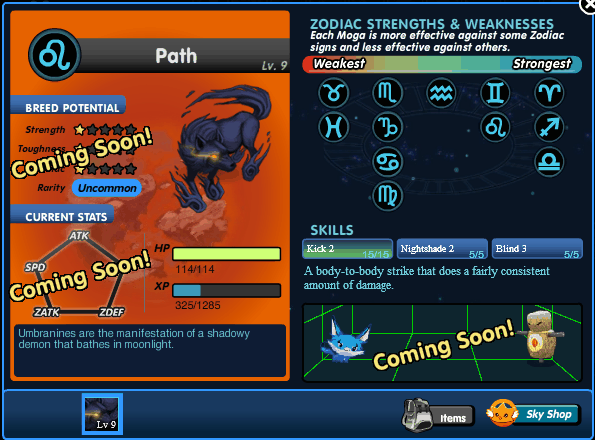 Zodiac: Leo
Class: Striker
Rarity: Uncommon
Zodiac attackEdit
Nightshade 3 (level 11)
Duskfall (upgraded)
Normal attackEdit
Kick 2 (level 5)
Roundhouse (upgraded)
Special attackEdit
Locations
Edit
Starter Moga
Darkwood Vault