You first meet Skylar`s Mom during Happy Late Mothers' Day as a black silhouette. After you finish the quest chain, her appearance is revealed.
She wears a leopard-print, skin-tight dress (or blouse/leotard/swimsuit?) and is seen holding a martini (not the moga Martini)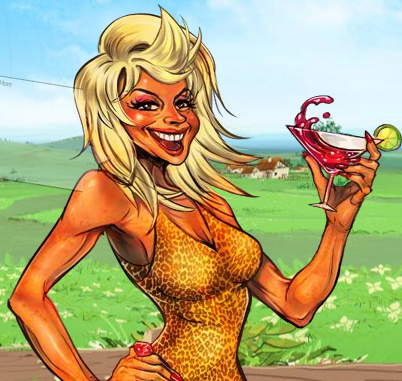 . She has blond hair, which, upon closer examination, looks remarkably similar to Skylar's. She's very tan, so much that she's probably been over-tanned. She wears cakes of make-up and has a very large, white smile. Her nails are long (as well as pointy) and are probably marinated in bright red nailpolish.
Ad blocker interference detected!
Wikia is a free-to-use site that makes money from advertising. We have a modified experience for viewers using ad blockers

Wikia is not accessible if you've made further modifications. Remove the custom ad blocker rule(s) and the page will load as expected.