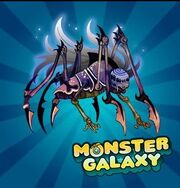 "Orbz are solitary predators, spinning miles-long webs across their hunting territory"
Profile Page
Edit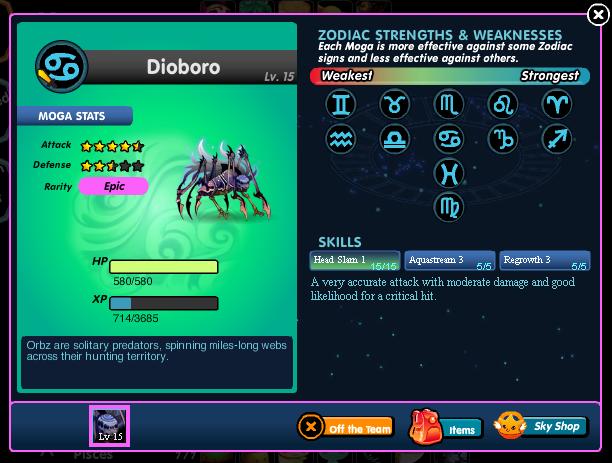 Zodiac: Cancer
Rarity: Epic
Super Bazaar
Royal Battledome
Dungeness Dock
Swirly Dump
Reeking Flats
Saltspawn Pool
Rankwallow
Ancient cherry tree
The Grabbing Items
Physical AttackEdit
Zodiac AttackEdit
Aquastream 1-3
Aquajet ( Leveled )
Special Attack And Random AbilityEdit
Regrowth (Chance of recovering a lot of HP each turn)
Armor ( Increases defense agaisnt Pysical Attack )
Zodiac Strengths and Weaknesses
Edit
3x Super EffectiveEdit
2x More EffectiveEdit
1x More EffectiveEdit
Scorpio
Cancer
Pisces
Virgo
2x Less EffectiveEdit
3x Less Effective Edit
--Moga Dex, Monster Galaxy
--
Ad blocker interference detected!
Wikia is a free-to-use site that makes money from advertising. We have a modified experience for viewers using ad blockers

Wikia is not accessible if you've made further modifications. Remove the custom ad blocker rule(s) and the page will load as expected.