Appearance
Edit
Willo is Will-o-Wisp.
Catching Rate
Edit
Beginner
Mogadex Entry
Edit
"When night falls, Willos float ominously over the wet ground below, luring the curious into trouble and danger."
Bodyslam (Physical attack)
Flipperjab (Zodiac attack)
Deadeye (Special ability; Reduce your chance of missing attacks.)
Locations
Edit
MadBeetch River
East Summer road
Apperance
Edit
Colibri is a four-winged hummingbird-like creature, with green on its head, down its back, and up part of its wings and tail. Its wing tips and the tip of its tail are blue, it has a white underbelly, and an orange spot on its breast. The name colibri means hummingbird in Spanish.
Catching Rate
Edit
Common
Mogadex Entry
Edit
"Colibri are soft-spoken and polite hummingbirds, secretly seething with unspeakable rage."
Punch (Physical attack)
Dazzle (Zodiac attack)
Zodiac Weakness (Special ability; lower the strength of your enemy's Zodiac attack)
Locations
Edit
Miasma Depths
Mourningwood Pass

Apperance
Edit
Smok is a small black dragon.
Catching Rate
uncommon
Mogadex Entry
Edit
"Smok are adorable obsidian-skinned baby dragons. They've got a lot to learn about being dragons."
Punch (Physical attack)
Acid Breath (Zodiac attack)
Deaden (Reduce your opponent's chance of scoring critical Hits)
Locations
Edit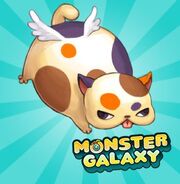 ApperanceEdit
Tutu looks like a fat cat with wings
Catching RateEdit
Uncommon
Mogadex EntryEdit
"These bloated cats nearly ate themselves into oblivion, but an unlikely pair of wings let them survive."
Location Edit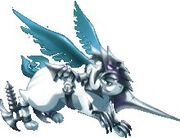 AppearanceEdit
War Lepus looks like a bunny with wings, armor, a saber on his left hand side, axes on his feet, and metal claws on the front paws.
Catching RateEdit
Epic
Mogadex EntryEdit
"The War Lepus rally their brethren to fight -- usually to defend their burrows, but when the moon is right, they go on the offensive."
Headbutt ==> Head Slam (Physical attacks)
Mortal Thump ==> Doom Nibble (Zodiac attacks)
Vampiric Embrace (Gain health from successfully attacking your enemy)
Confuse (Random Ability)
LocationsEdit
Everywhere (During Quest)
Ad blocker interference detected!
Wikia is a free-to-use site that makes money from advertising. We have a modified experience for viewers using ad blockers

Wikia is not accessible if you've made further modifications. Remove the custom ad blocker rule(s) and the page will load as expected.