Rare 
Mogadex EntryEdit
Hakkas come from a noble clan of fox warriors sworn to protect the laws of the forest.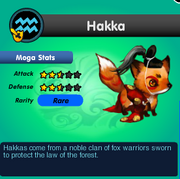 Kick (physical attack)
Quack (Zodiac attack)
Deaden (reduces opponent's chance of scoring critical hits.)
Heavenly Greens Steps
Heavenly Greens Cemetery
The Rue Morgue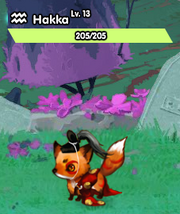 Ad blocker interference detected!
Wikia is a free-to-use site that makes money from advertising. We have a modified experience for viewers using ad blockers

Wikia is not accessible if you've made further modifications. Remove the custom ad blocker rule(s) and the page will load as expected.