They are almost like legendary but a little more easier to catch.
Highest Catch Percentage: 9%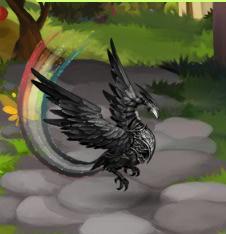 "The Rainburn causes fire with its energetic tail wherever it goes, staining its body black with ash and hiding its colourful plumage". Locations: Found anywhere in its specialised event
Locations
Edit
Old Dusty Trail
Mussel Shoals Greensteps Lazuli Grove
Locations
Edit
Sinalta Field
Portal O' Ruins Otterdam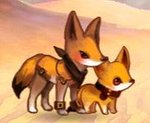 Locations
Edit
Citadel Entrance
Rouge Rendevouz
Ahabs Abyss
Sandsink
Rune Dunes
Sandtown
Orbz Old Dusty Trail (lvl 19) Swirly Dump Royal Battledome Dungeness Dock
Edit
Locations
Edit
Marshamarsha Marsh
Reeking Flats
Swirly Dump
Saltspawn Pool
Rankwallow
Ahabs Abyss
Locations
Edit
Otterdam
Sinalta Field Portal O Ruins
War Lepus
Edit
Locations
Edit
Locations
Edit
Thornwood
The Rue Morgue
Heavenly greens cemetery
Spiral cave
Great Bazaar
Scorpius epicker
Edit
Saggitarius
Edit
Locations
Edit
Rogues Rendezvous
Rune Dunes
Sandtown
Sandsink
Capricorn
Edit
Lainedeer
Edit
Locations
Edit
Locationssa
Edit
Adventure Island
Biting Coast
Greensteps
Old Dusty Trail
Cerulean Pond
Titans staircase
Locations
Edit
Ad blocker interference detected!
Wikia is a free-to-use site that makes money from advertising. We have a modified experience for viewers using ad blockers

Wikia is not accessible if you've made further modifications. Remove the custom ad blocker rule(s) and the page will load as expected.