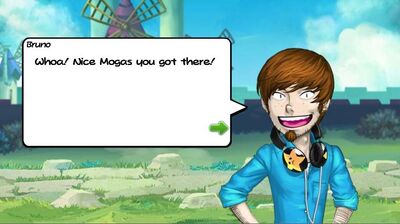 you'll first meet him at windyhin southshire he'll give you a quest to catch paul.His appearance is he's smiling then he has earphones then he`s in plueblonia but he's knocked out then you have to beat an electrotter to knock him back which he did but he doesn't remember you so he's staying with otto as one of his members until he remebers you.
Ad blocker interference detected!
Wikia is a free-to-use site that makes money from advertising. We have a modified experience for viewers using ad blockers

Wikia is not accessible if you've made further modifications. Remove the custom ad blocker rule(s) and the page will load as expected.